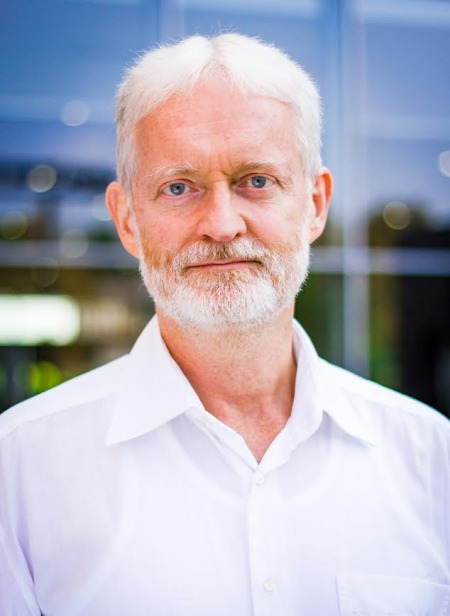 | | |
| --- | --- |
| Position | associate professor |
| Subdepartment | Management |
| Room number | QA316 |
| E-mail | |
| Phone | +36 1 463-2436 |

Publications
Subjects
Change management
Technology management
Research fields
Change management


Multidimensional modelling of reactions to change. Comparative analysis of role theories of change management and project management. Adaptation of organization-level change role theories to interorganizational changes.

Technology management


Development of tools for supporting technology strategic decisions, first of all technology roadmapping. Adaptation of technology roadmapping to special application fields.
Significant Fellowships and Honors
Best Paper Award, Híradástechnika (journal of the Society for Telecommunications) 1985, 1988
British Council Know How Fund fellowships, Heriot-Watt University (Edinburgh Business School, Institute of Technology Management), 1991, 1995
Best Tutor (students' vote), Faculty of Electrical Engineering and Informatics, Telecommunications Major, 1995
Distinguished Member of the Faculty, Faculty of Natural and Social Sciences, 1997
Expert author of CEO Magazin (authors' vote), 2003
Certificate of Merit from the Rector of the University, 2012
Scientific and professional community activities
Member of the Academy of Management (Organization Development and Change Division, Technology and Innovation Management Division)
Member of the European Academy of Management
Member of the IEEE Technology and Engineering Management Society
Member of the Society for Advancement of Management
Associate community fellow, Hungarian Academy of Sciences, Section of Economics and Law, Committee on Business Administration
Further Information
I can't supervise PhD students, so please, don't send me acceptance letters! You can find the available PhD research topics of our faculty here: https://www.gtk.bme.hu/en/for-applicants/ph-d-programme/
Remix Co., Hybrid IC Division, process development engineer, 1981-1988
Teaching at BME, 1988-
Co-founder of Euro-Contact Business School, the Hungarian school of The Open University Business School, adaptor of course materials, tutor trained by The OU-BS, 1989-1998
Management trainer course by the West Herts Management Centre, Watford College (UK), 1990
Management consultancy course by the University of Skövde (Sweden), Centre for Small Business Counselling, and the Bohlin & Strömberg International Management Consultants (Göteborg), 1993
Co-founder and co-editor of the Hungarian edition of Harvard Business Review, 1998-2011
Member of the editorial board of CEO Magazin, 2005-2011
Languages
Education
PhD in Engineering Management, 1999, Budapest University of Technology
Dr.Univ. in System Analysis, 1990, Budapest University of Technology
MSc in Industrial Management, 1987, Budapest University of Technology
MSc in Electronic Engineering, 1981, Budapest University of Technology